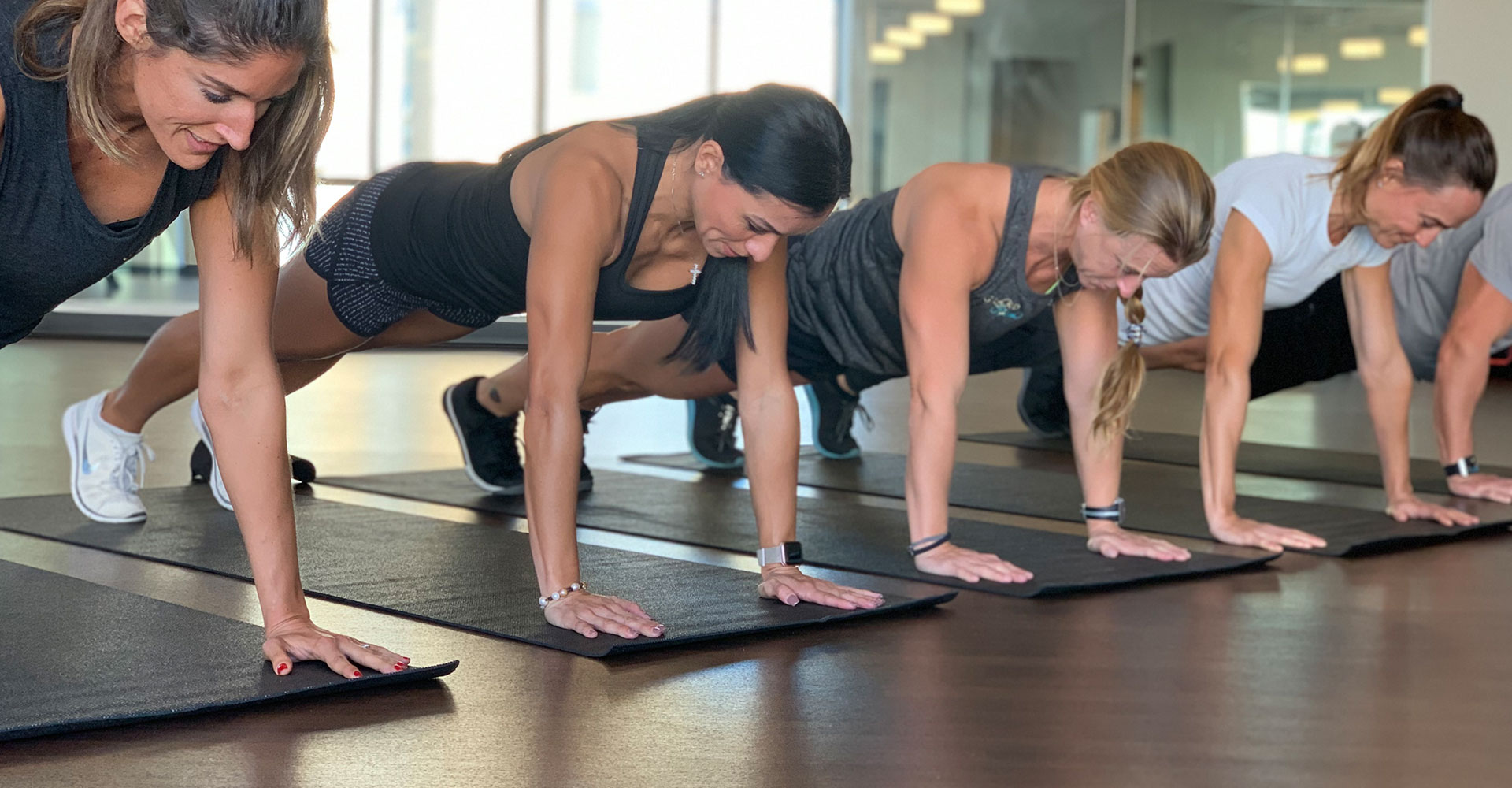 Fitness Trends for Creating Healthy Habits in 2020
The health and fitness industry constantly ebbs and flows with new fad diets and workouts, but 2020 brings healthy trends we can get on board with. We've rounded up a few of the top trends in the industry that can help you start the new year and the new decade off with some healthy habits! 
Fitness trackers
Though fitness trackers have been around for a few years now, in 2020 it will be strange to see someone NOT wearing one of these devices. We're a big fan of this trend because no matter how active you are, your fitness tracker can keep you accountable! With the evolution of these devices, they now serve many purposes to help with overall wellness to include sleep tracking, heart rate monitoring, setting health goals and so much more. 
Group Classes
More than ever, group training will be a popular way to incorporate fitness into a healthy routine. People are turning to group fitness classes as a way to meet others, socialize and a way to fit in time with friends. With today's technology-driven society, many people are striving for real human connection. Fitness classes are proving to be not only a great place for a good sweat session, but also a place to find a community of other like-minded individuals. If you are interested in taking group classes at Grand Fitness, check out our 45+ weekly classes here. 
Mental Health
Beyond physical health, in 2020, many people will prioritize overall wellness with an emphasis on their mental health. Whether it's meditation, establishing a self-care routine, or spending less time with electronics, more people plan to set aside a part of their day to be disconnected and focus on their overall wellbeing. We are experiencing a cultural mindset shift where individuals are much more focused on their overall health, rather than seeing their workout as a means to simply lose weight. 
HIIT 
High-intensity interval training (HIIT) has become a favorite workout for all ages and abilities throughout the past few years. It remains a trend into 2020 for two main reasons – it's adaptable and efficient. This type of training can be altered to serve exceptional athletes, those beginning a fitness routine and everyone in between! It's also an efficient workout. With today's busy culture, many people love that this type of workout can be completed effectively in as little as 20 minutes. Everyone has an extra 20 minutes to spare! If you enjoy HIIT workouts or are interested in giving this type of training a try, check out our list of weekly HIIT classes on our website.