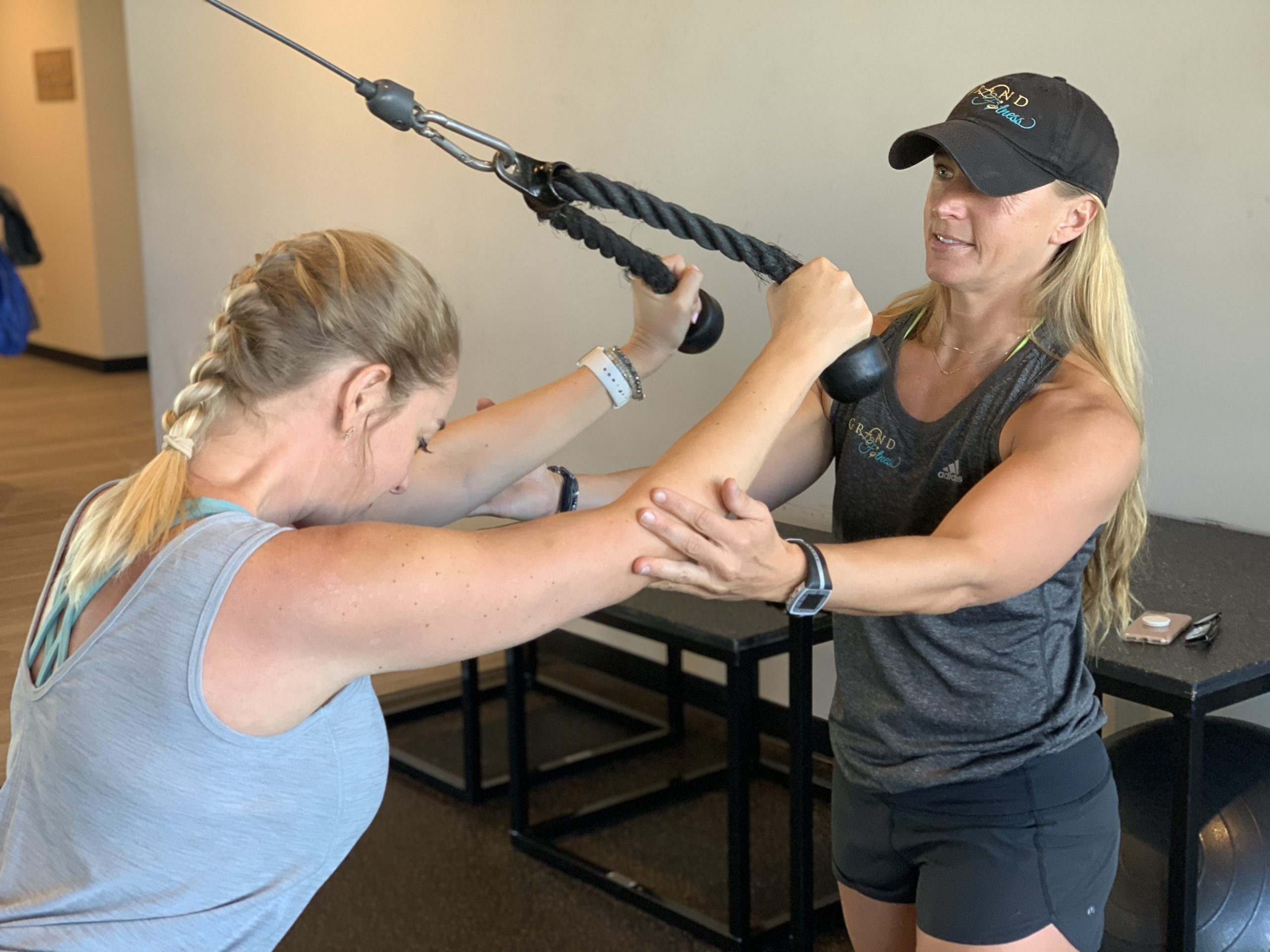 5 Questions to Ask Yourself Before Choosing a Personal Trainer
When choosing a personal trainer, you want to ensure you work with an individual who helps you see results, someone you look forward to see at every session and someone that is worth the money. So how do you guarantee you chose the best trainer for you? Ask yourself these questions:
1. What are my goals?
The first step toward finding a personal trainer is to decide what you want out of working with one. If you are new to working out, you probably don't want someone that specializes in bodybuilding. By determining a goal, you narrow down the best fit for you and give yourself a benchmark to measure progress throughout your experience with your trainer. 
2. What days/times work best for my training?
It may seem simple, but you need to work out with a trainer who fits your schedule! We encourage you to set a time when you do not have plans immediately after. We find that you will be more focused and not in a rush to finish your work out. In addition to your free time, choose a time of day when you have the most energy. This will ensure that you give your best every time you hit the gym! 
3. What workout style do I prefer?
Find a trainer that practices the workout style you prefer. Do you want someone who's slow and steady? Fast and fun? Knowing how you best enjoy exercising will help you discover the best personal trainer to match your style. 
4. How important is a nutrition regimen?
If you have your nutrition under control, it might not be that important. On the other hand, if you are hoping for guidance in this aspect of health, you will want to look for someone with extensive nutrition experience in addition to personal training credentials.
5. Am I willing to invest in myself?
You must recognize that this is an investment. Like any investment, the results are not immediate. Trainers may suggest different workouts than you are used to and they will push you out of your comfort zone. Beyond financial investment, ask yourself if you are fully willing to commit yourself to the process.  

If you are ready to amp up your fitness goals, one of our certified personal trainers can help! Take our custom quiz to help discover which Grand Fitness trainer is the best fit for you. Click here to find your perfect match!