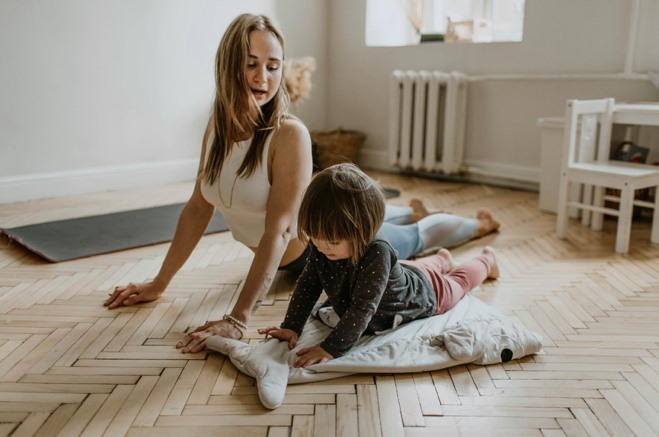 At-Home Workouts
Unfortunately, our members can't join us at the fitness center right now due to COVID-19, so we are bringing challenging, effective workouts to you! Below are at-home workouts that can be completed with minimal or no equipment. Let us know if you complete them by tagging us on Facebook, Twitter or Instagram. Enjoy!

Mountain climbers, burpees, push-ups and more! This full-body workout with Sarah will have you burning in the best way. Even though you don't need any weights for these exercises, your muscles will feel the burn with this workout!

Trainer Lisa is sharing an effective ab workout you can complete anywhere! These quick but powerful core exercises are perfect for those who are trying to complete a quick workout in between working from home, helping the kids with school and so much more during these unprecedented times.

Although this one does call for weights, all of these exercises can be modified for the equipment you have access to. Grab your barbell or dumbbells and squat, deadlift, row, and more with trainer Kyle!

Rachel usually teaches "Fire" class at the gym, so she's bringing this class to you! This high-intensity cardio workout is full of plyometric movements, strength, and conditioning your entire body.

This no-equipment workout is sure to raise your heart rate! Move your entire body with this three-circuit workout that will be the perfect stress reliever for those of us that are going a bit stir crazy.