Stop in for a tour and meet with one of our staff to find the best membership option for you! Please note we do not accept cash or check in club. All transactions must be completed on credit/debit card only.
INITIATION FEES
Due on Monthly & Longer Contracts
Single $50
Family $100
CHILDCARE
(2 HOUR LIMIT)
$2 Per Visit
$18 for 10-Visit Card
$35 for 20-Visit Card
CORPORATE RATES
Sandestin Owners Association Members and Sacred Heart Hospital Employees recieve special membership rates, IN CLUB ONLY.
Interested in a rate for your staff? Contact us!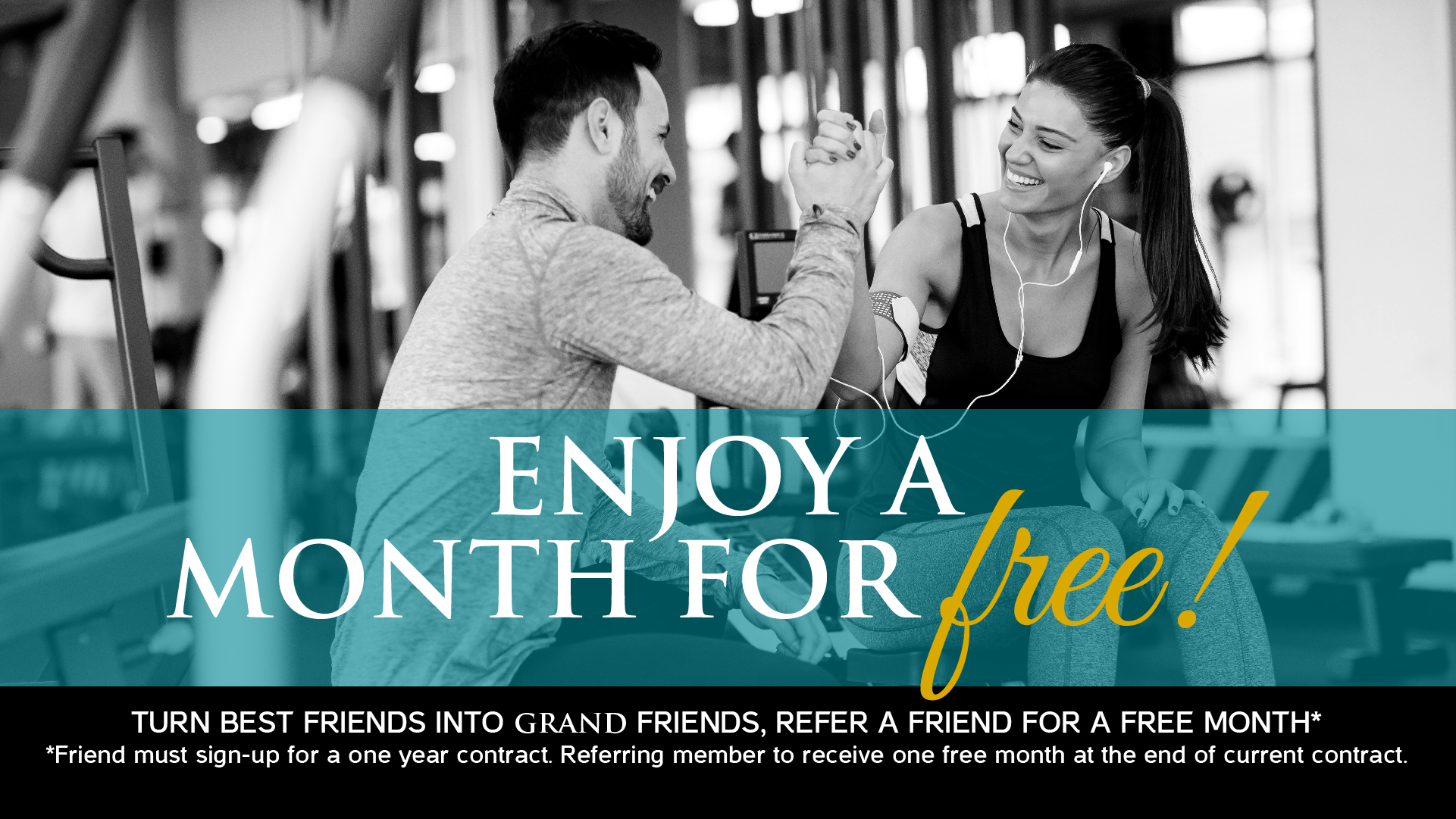 Members who refer a friend will recieve one month free!*
*Friend must sign-up for a one year contract. Referring member to receive one free month at the end of current contract.
Bring a friend to try out the gym for a day! Be sure to check in at the desk and sign a waiver.
*Sales tax of 7% will be added to all amounts.
**Family Plans include up to 3 members.  Members included in family plan eligibility are spouses and children (of either spouse) who are between 11 and 23 years of age, with all members residing in the same residence.  Additional eligible members may be added for $25.00 per month for yearly contracts, and $32.00 per month for month-to-month memberships.
***All amounts paid are deemed non-refundable, except to the extent that membership dues are required to be refunded in whole or in part by Florida law, as provided for in our Membership Agreement.  All monthly and annual contracts auto-renew until canceled by terms of a member's contract.