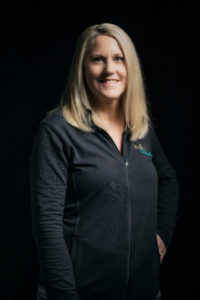 For over 12 years, Janice's career focus has been Fitness and Wellness, specializing in Corrective Exercise and Holistic Wellness Coaching.
Janice Harris Certifications:
Functional Diagnostic Nutrition Practitioner The American Institute of Applied SomaTraining: Myofascial Stretching ELDOA & Soma Golf Trainer CHEK Institute: Holistic Lifestyle Coach Level 3 Corrective Exercise Coach Tennis Conditioning Specialist CHEK Institute: Scientific Core Conditioning, Program Design, Scientific Back Training, Swiss Ball Training & Primal Pattern Movements: A Neurodevelopmental Approach to Conditioning. Balanced Body University: Mat 1 & 2 and Reformer 1, 2, & 3 and TRX
Try one of Janice's Specialty training sessions:
ELDOA Create space in a joint! Ease back, neck, hip and shoulder pain, improve posture, visceral function, create hydration in the spinal disc…We have your Back! 
Myofascial Stretching:
The flexibility gains from this technique can help improve your joint mobility and overall health. As the quality of your tissue improves with the stimulus created by the Myofascial Stretches, you'll find that you have better posture, greater range of motion, are able to perform tasks with greater ease, and will suffer fewer injuries.
Soma Golf Training:
Focuses on proprioception and awareness, stretching and strengthening as it pertains to golf and rotary athletes in general. You will also learn techniques to warm up prior to golf and what to do immediately following and correct and prevent disorders, all working towards LONGEVITY of the game.
Contact Janice at ELDOAFit@gmail.com or (918) 693-6103 or visit her Facebook Page ELDOA-Fit
Private Training
(1) 30 min session – $45  (1 month expiration)
1 Hour session – $70 (1 month expiration)
(5) 1 hour private sessions $ 325  (2 month expiration)
(10) 1 hour private sessions $600 ( 3 month expiration)
Private Training Duet:
1 hour  Duet $80 ($40 each person)  (1 month expiration)
(5) 1 hour Duet $375 ($187.50 each person) -(2 month expiration)
(10) 1 hour Duet $ 700 ($350 each person) – ( 3 month expiration)
Cancellation Policy
24 hour notice is required for cancellation of all private and duet training sessions. Less than 24 hour notice or no-shows will result in a full charge for the missed session. 
If you wish to cancel your duet session, you must not only cancel with your instructor directly, but also give your partner 24 hour notice so they may opt to either cancel or keep the scheduled appointment time and pay for a private session. Failure to do so will result in the full charge of the scheduled session.
All purchases are non- refundable and non-transferable.