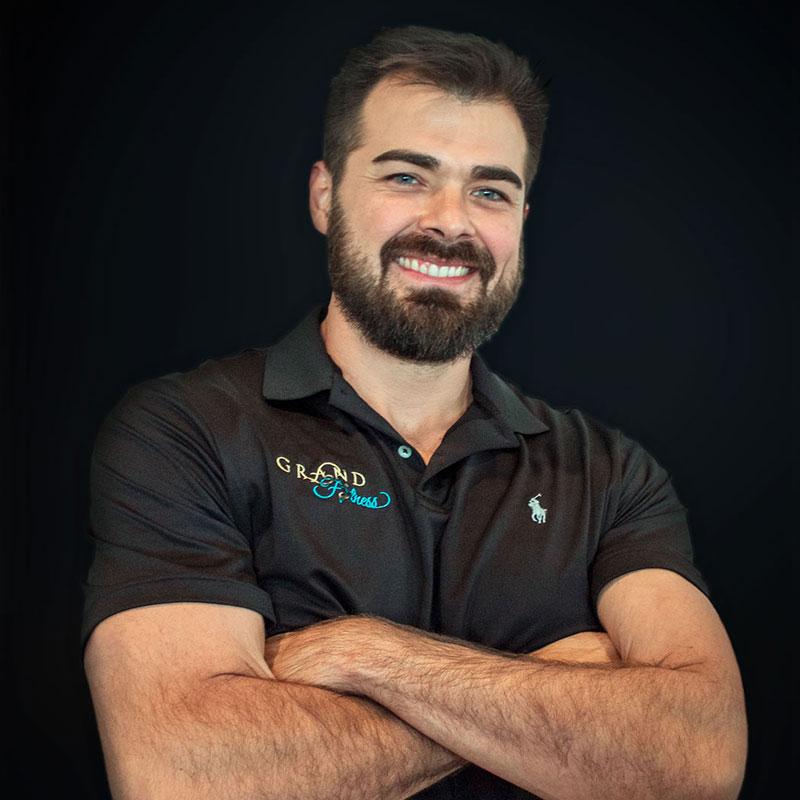 Joshua Godwin
Personal Trainer
Raised on a Southeastern Alabama watermelon farm, Joshua Godwin quickly developed a solid work ethic and a love of pushing his own physical & mental limits. As a year-round baseball athlete from childhood through junior college, Joshua grew to appreciate elite competition and strategic planning.
At age 19, his baseball career ended prematurely with a severe burn to his pitching hand. Soon after, in 2006, a new flame was ignited – an infatuation for durability training. Joshua's study and exploration of this training method led him to his practice of" Daily Priming".
"To move in a powerful, pain-free manner with control, fluidity & grace is the underlying goal of nearly everyone with any fitness experience, whether they can articulate that or not," Joshua says.
With his unique training methods, Joshua loves to assist those who are injured, in a fitness plateau, or just beginning a regimen. By pulling the best concepts from many different existing modalities, his recovery-based methods work in tandem with other trainer's customized programs. What serves as a dynamic warm-up for one may, in fact, be a challenging workout for another.
Featured attributes that see incremental yet rapid progressions are: mental clarity, breath awareness, balance, rhythm, timing, coordination, mobility, durability, spatial awareness, neural drive, postural alignment, stress alleviation, etc. etc. In his manual therapy practice, you will find him performing Fascial Stretching, Muscle Scraping, Soft-tissue Release, Trigger Point Therapy, Cupping, and Body Tempering.
Joshua wants folks to know that they can produce more horsepower with what they already have. Joshua is 32, has coached in gyms for 15 years and has been a licensed manual therapist since 2017. When not focusing on building his Emerald Coast business, Joshua enjoys painting, writing, and stretching/sprinting on the beach.
Joshua is eager to assist those who may need to add an additional element of recovery to their existing fitness regimen or who may need manual therapy as a separate focus.