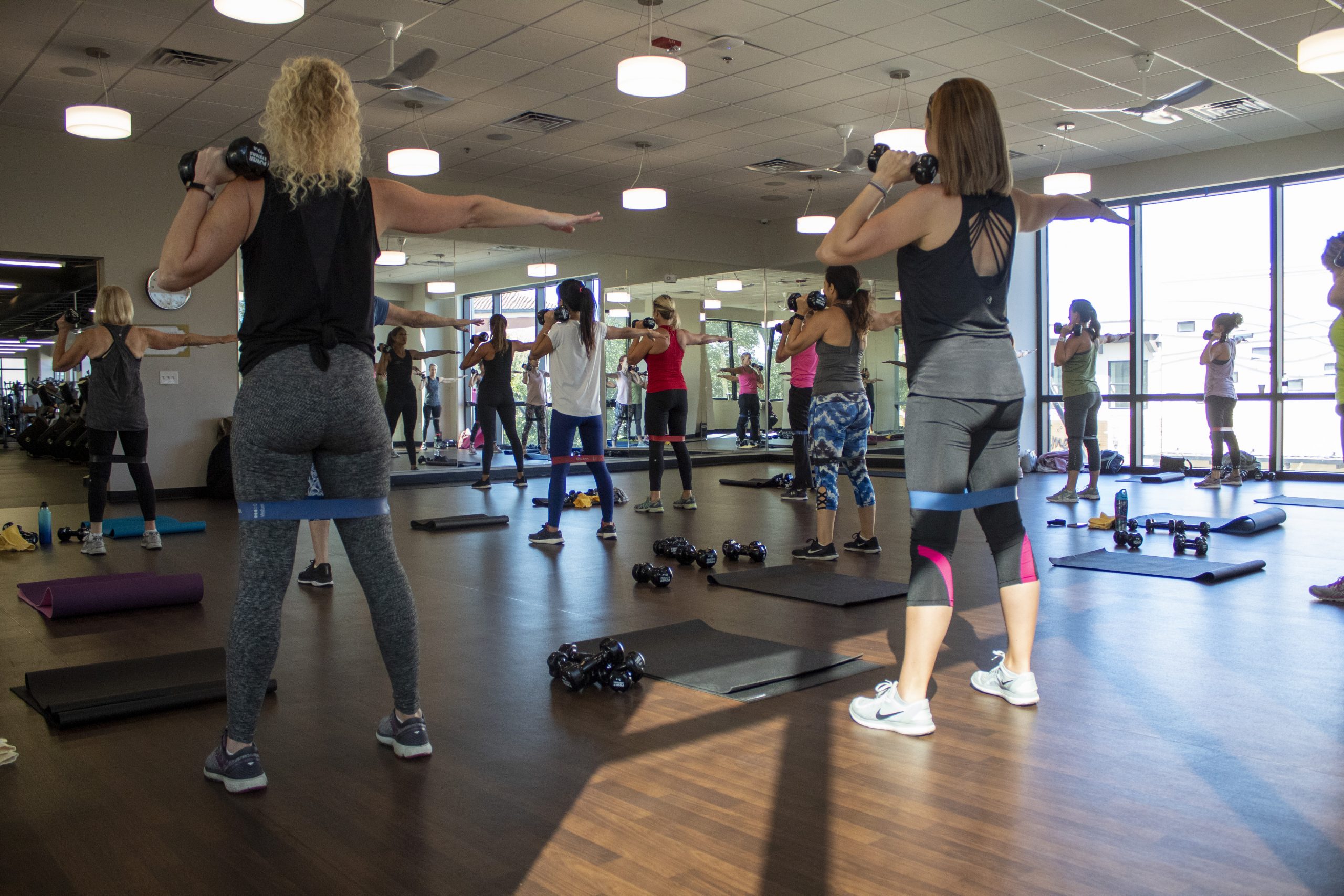 Why a Gym Membership is Exactly What You Need
Living a healthy lifestyle is more than sticking to a diet plan. It is about mentorship, community, and building a routine that works for you. At Grand Fitness, we make sure each member thrives on their fitness journey. With benefits grander than any other fitness facility along Florida's Emerald Coast, our membership is a chance for you to Live Grand.
Personal Training
At Grand Fitness, we understand that everybody is different and that everyone's abilities and requirements vary when it comes to exercise. Through membership, you have access to multiple trainers at our facility. Our trainers help members tailor a fitness plan that suits individual lifestyles. Find a trainer that fits you by visiting our website.
Group Fitness Classes
Our facility offers more than 40 group fitness classes per week! In addition, we consult with some of the best trainers in the Southeast to formulate a dynamic class schedule to serve the needs of each member. From high-intensity to strength-training, to gentle yoga, we do not doubt that there is a class for you.
Childcare
We offer a spacious childcare facility for children between 6 weeks and 11 years old. For up to two hours, your child/children will be under the care of CPR and first aid certified staff that is well trained and qualified. You can work out worry-free, knowing that your child/children are being entertained and taken care of.
Nutrition
Diet is not the only thing you need to live a healthy lifestyle, but it is an important component. Through our nutrition consultations, we provide members with nutritional facts and help create a sustainable diet plan.
Equipment
Each member deserves state-of-the-art equipment. That is why we selected a combination of equipment from Life Fitness that offers high-quality materials, superior engineering, and cutting edge technology to provide you with a grand experience.
A membership with Grand Fitness provides you with elite benefits and the very best resources to Live Grand. Check out our membership rates and start your fitness journey today.